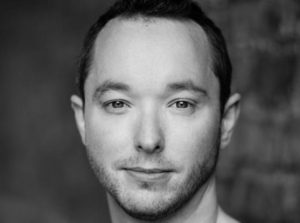 Seán Doherty, composer, was introduced to music through the Irish fiddle tradition of his hometown of Derry. He read music at St John's College, Cambridge, after which he completed a PhD in musicology at Trinity College, University of Dublin. He is now an assistant professor of music in Dublin City University. He is active as a choral singer, singing with the internationally acclaimed chamber choir New Dublin Voices, conducted by Bernie Sherlock.
Seán's choral works have received many international performances and have garnered numerous awards: he has won the Feis Ceoil choral composition award four times (2009, 2011, 2014, 2016), the Choir and Organ Magazine composition competition twice (2012, 2014), the St Giles's Cathedral Edinburgh anthem composition competition, the Fragments Choral Composition Award (in association with Historic Scotland), and the Prix pour une œuvre de création at the international choral festival Florilège Vocal de Tours, France. His choral works have been performed by choirs including the choir of Merton College, Oxford, the choir of Salisbury Cathedral, the National Youth Choir of Scotland, the choir of St Giles' Cathedral, Edinburgh, Chicago a cappella, Grant Park Chorus, Chicago, Laetare Vocal Ensemble, the Mornington Singers, and New Dublin Voices.
Seán has also written much chamber music: he has twice been awarded the Young Composers' Bursary at the West Cork Chamber Music Festival (2013, 2014), and the Jerome Hynes composition competition (2011). He was commissioned by the Vanbrugh Quartet to compose his String Quartet No. 3, 'The Devil's Dream' for their Crossings Project, by the West Cork Chamber Music Festival to compose Lament for the Poets 1916 for the Vanbrugh Quartet and soprano Caroline Melzer, and by the EstOvest Festival to compose No Go for Xenia Ensemble and uilleann piper Eoin O'Riabhaigh.
In 2012 he was commissioned by the Legacy Trust UK to compose a chamber opera, Number Seven, for the Cultural Olympiad, part of the 2012 London Olympics, in collaboration with author Carlo Gébler. In 2013, he received a grant from Derry-Londonderry City of Culture 2013, to compose a masque Love Has No Why. In 2015, he was selected for the 'Adopt a Composer' programme—in association with Making Music, PRS for Music, Sound and Music, and BBC Radio 3—for which he composed Hive Mind, premiered at the Barbican Centre, London by the Kensington Symphony Orchestra. In 2017, he was selected for the Contemporary Music Centre, Ireland 'Composer Lab' project, for which his piece All Against All was premiered by the National Symphony Orchestra, Ireland. Seán is represented by the Contemporary Music Centre, Ireland.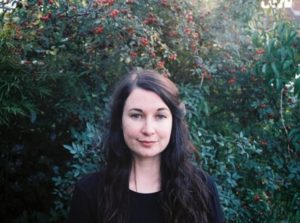 Amanda Feery is an Irish composer currently based in the U.S., where she is completing a PhD in Composition at Princeton University. She graduated from Trinity College Dublin, having completed a B.A. in Music in 2006, and an M.Phil in Music and Media Technologies in 2009.
"I'm interested in writing for anything and anyone that reinforces my musical ideas. Recently, I've been preoccupied with the connection between creativity and everyday activity – everyday flaws, fears, and passions, and how these can translate into something musically meaningful."
Past collaborators include Crash Ensemble, Fidelio Trio, ConTempo Quartet, Orkest de Ereprijs, Lisa Moore, Cora-Venus Lunny, Michelle O'Rourke, Zoe Conway, and Paul Roe. She has participated as a composer fellow at Ostrava Days Festival (Czech Republic), Soundscape Festival (Italy), Bang on a Can Summer Festival (U.S), and the International Young Composers Meeting (Netherlands). She was winner of the West Cork Chamber Music Composer Award in 2009, and the Jerome Hynes Award in 2013.
Current and future projects include a large-scale multimedia work for vocal quartet and So Percussion, and commissions from Ensemble Mise-en, Bearthoven, Jacquin Trio, and cellist Amanda Gookin.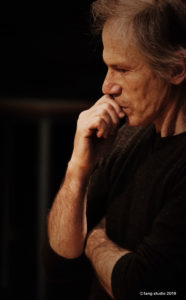 Garth Knox (1956) is best known as a performer of contemporary music, and his vast experience as a member of first Pierre Boulez's Ensemble InterContemporain and then the Arditti Quartet has given him a very comprehensive grasp of new music today.
His pieces explore the musical and dramatic possibilities of his instruments, the viola and the viola d'amore, and their relationship to other instruments. He has been commissioned by Radio France, the Kronos Quartet, the British Film Institute and his pieces have been performed in many major festivals all over Europe.
Main works include Jonah and the whale for viola and tuba, Malor me bat for viola d'amore and 5 violas, String Stories a stage show for children, Satellites for string quartet, and Viola Spaces, an ongoing series of concert studies for viola.