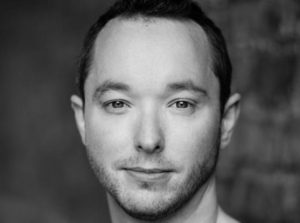 Seán Doherty was introduced to music through the Irish fiddle tradition of his hometown of Derry. He read music at St John's College, Cambridge, after which he completed a PhD in musicology at Trinity College, University of Dublin. He is now a lecturer in music in Dublin City University. He is active as a choral singer, singing with the internationally acclaimed New Dublin Voices, conducted by Bernie Sherlock.
Doherty's choral works have garnered numerous awards: he has won the Feis Ceoil choral composition award four times (2009, 2011, 2014, 2016), the Choir and Organ Magazine composition competition twice (2012, 2014), the St Giles's Cathedral Edinburgh anthem composition competition, the Fragments Choral Composition Award (in association with Historic Scotland), and the Prix pour une œuvre de création at the international choral festival Florilège Vocal de Tours, France. His choral works have been performed by choirs including the choir of Merton College, Oxford, the choir of Salisbury Cathedral, the National Youth Choir of Scotland, the choir of St Giles' Cathedral, Edinburgh, Chicago a cappella, the Grant Park Chorus, Chicago, Laetare Vocal Ensemble, Voci nuove, the Mornington Singers, and New Dublin Voices.
Doherty has also written much chamber music: he has twice been awarded the Young Composers' Bursary at the West Cork Chamber Music Festival (2013, 2014), the Jerome Hynes composition competition (2011), was a finalist in the BBC Radio 3 / National Centre for Early Music's Composers' Award 2013. He was commissioned by the Vanbrugh Quartet to compose his String Quartet No. 3, 'The Devil's Dream' for their Crossings Project, by the West Cork Chamber Music Festival to compose Lament for the Poets 1916 for the Vanbrugh Quartet and soprano Caroline Melzer, and by the Estovest Festival to compose No Go for Xenia Ensemble and uilleann piper Eoin O'Riabhaigh.
In 2012 he was commissioned by the Legacy Trust UK to compose a chamber opera, Number Seven, for the Cultural Olympiad, part of the 2012 London Olympics, in collaboration with author Carlo Gébler. In 2015, he was selected for the 'Adopt a Composer' programme—in association with Making Music, PRS for Music, Sound and Music, and BBC Radio 3—for which he composed Hive Mind, premiered at the Barbican Centre, London by the Kensington Symphony Orchestra.
Seán is a member of the Irish Composers' Collective, the Association of Irish Composers, and is represented by the Contemporary Music Centre, Ireland.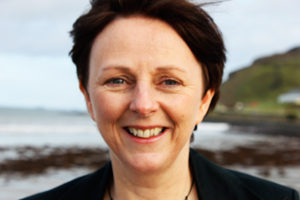 I like to write music which is direct: sudden disruptive jolts contrasting with ritualistic still textures and whispers. The gestures of the performers as they play give direction to my work.
In 2012 Elaine Agnew's BBC Proms Commission 'Dark Hedges' was premiered by the Ulster Youth Orchestra, the Ulster Orchestra and flautist Sir James Galway in London's Royal Albert Hall, one reviewer describing it as 'compelling from beginning to end'.
Her many works have been performed and commissioned worldwide by artists such as the Škampa and Vogler Quartets, RTÉ National Symphony and Concert Orchestras, BBC Scottish Symphony Orchestra, the Scottish and Irish Chamber Orchestras and pianist Angela Hewitt. They have featured at major festivals including the BBC London Proms, London BMIC Cutting Edge and Spitalfields and the Slovenian Unicum Festival, and in many worldclass venues: the Carnegie, Wigmore and Royal Albert Halls and the Konzerthaus Berlin.
Current commissions include a new work for the Boston Children's Chorus commissioned by Terezín Music Foundation for performance in Europe in 2015, a solo piano piece for the 2014 New Ross Piano Festival and an RTÉ commission 'Everyone Sang' to celebrate the 30th anniversary of the RTÉ Philharmonic Choir to be premiered in January 2015 by the RTÉ Philharmonic Choir and the RTÉ National Symphony Orchestra. Working on the Aftermath project last year, Elaine met with victims, survivors and displaced families effected by conflict and recorded their voices in a piece 'I want to tell you' with violin and cello accompanying a pre-recorded voice track.
Many works have been commercially released: 'Twilight' and 'The Moon' by the Irish Chamber Orchestra and 'Seagull' by pianist Isabelle O'Connell. Elaine was appointed as the first RTÉ lyric fm Composer-in-Residence in 2008 and her two commissioned Christmas carols have been released on Lyric fm's Choirs for Christmas CD. As a renowned facilitator, she is highly experienced in enthusing participation of all ages in collective music-making and is much in demand for her innovative work. She has directed many major education and community projects throughout Ireland and the UK. She was the Artistic Advisor of Music Network's CPD Programme providing training for musicians to work in outreach settings and is currently their Learning and Participation Adviser.
She studied composition at Queen's University Belfast with Kevin Volans and at the Royal Conservatoire of Scotland with James MacMillan. Awards include a Major Individual Arts Award from the Arts Council of Northern Ireland and residencies at the Banff Centre of Creative Arts, the MacDowell Colony in New Hampshire and the Tyrone Guthrie Centre.