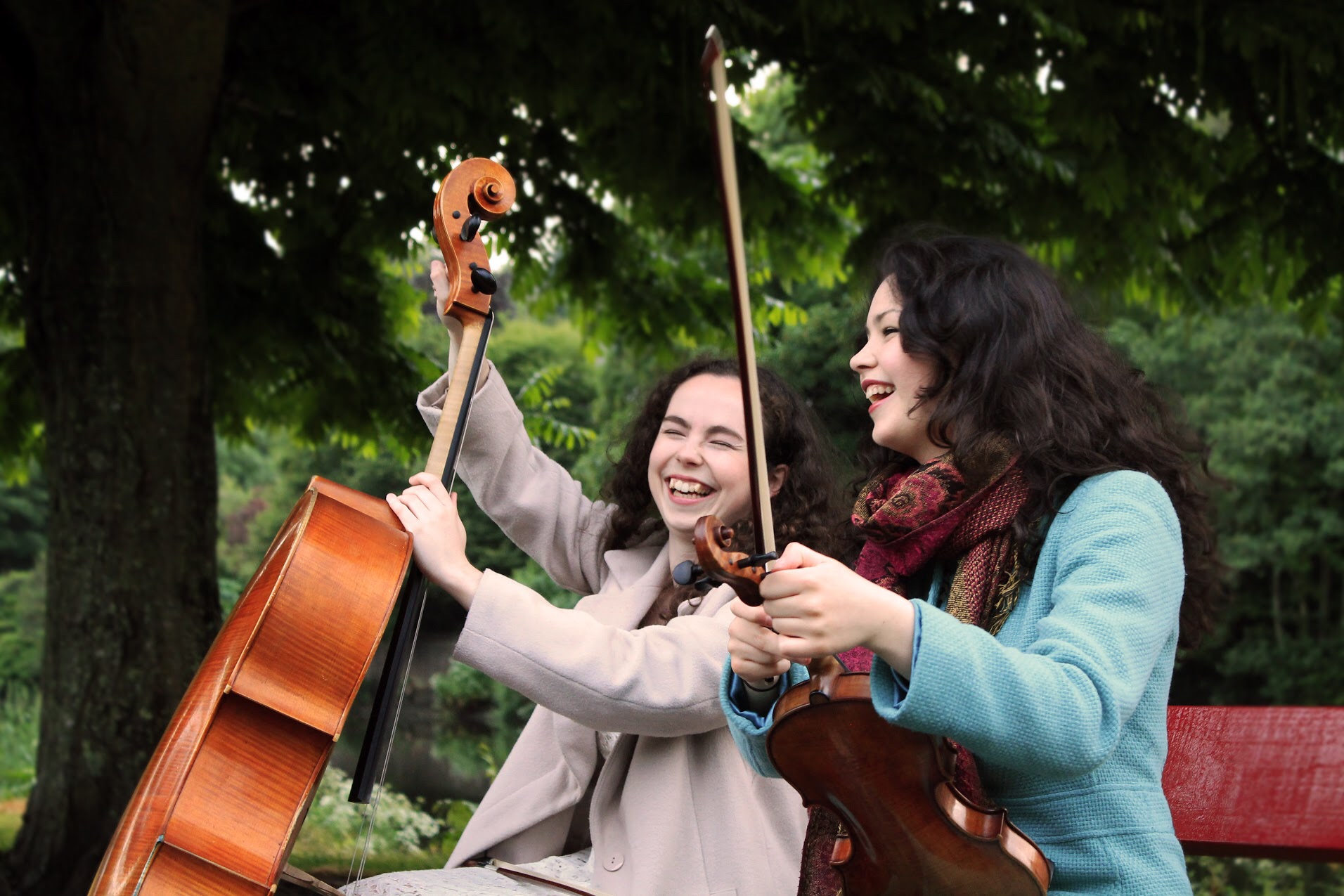 Ortús Chamber Music Festival
3 – 5 September 2021

Please be aware that we will be having reduced capacity audiences in each venue, so you are advised to book as soon as possible to avoid disappointment. We will also be selling online tickets for each concert, which will be available to stream for one week from September 10th.
Online concerts: €10 / €30 for a festival pass
*To purchase a Festival Pass please email ortusfestival@gmail.com. All other tickets available via the links below.
Friday, 3 September, 8pm
MTU Cork School of Music, Curtis Auditorium
W.A. Mozart – Horn Quintet in E-flat major, K407
Hannah Miller (french horn), Stephanie Appelhans (violin), Francesca Gilbert (viola), Martin Moriarty (viola) & Sinéad O'Halloran (cello)
Frank Bridge – Lament for Two Violas
Francesca Gilbert & Martin Moriarty (violas)
John Clayton – Bach to Blues
Naomi Shaham (double bass)
Louise Farrenc – Piano Quintet no. 1 in A minor, Op. 30
Peter Rainer (violin), Francesca Gilbert (viola), Sinéad O'Halloran (cello), Ellen Jansson (piano) & Naomi Shaham (double bass)
Book Online Friday Night Tickets Here

Saturday, 4 September, 2pm
Inkwell Theatre, Tracton Arts Centre
W.A. Mozart – Sonata for Cello and Bassoon B-flat major, K292 (arr. for viola and double bass)
Martin Moriarty (viola) & Naomi Shaham (double bass)
Paul Ben-Haim – Sephardic Melody (from Three Songs Without Words)
Naomi Shaham (double bass) & Gary Beecher (piano)
Aristide Moari – For Naomi
Naomi Shaham (double bass)
Reinhold Gliere – Suite for Viola and Double Bass
Martin Moriarty (viola) & Naomi Shaham (double bass)
Johannes Brahms – Viola Sonata in F Minor, Op. 120 No. 1
Martin Moriarty (viola) & Gary Beecher (piano)
Book Online Afternoon Tickets Here
Saturday, 4 September, 7.30pm
Cloyne Cathedral, Cloyne
Joseph Haydn – String Quartet in D major, Op. 20 no. 4
Peter Rainer (violin), Stephanie Appelhans (violin), Francesca Gilbert (viola) & Sinéad O'Halloran (cello)
Eoghan Desmond – Across the Alps: Brahms' Abenteuer in den Alpen
Hannah Miller (french horn)
George Walker – Lyric for Strings
Peter Rainer, Stephanie Appelhans (violin), Francesca Gilbert (viola) & Sinéad O'Halloran (cello)
Sam Perkin – String Trio "Flow"
Peter Rainer (violin), Francesca Gilbert (viola) & Sinéad O'Halloran (cello)
Corrado Maria Saglietti – Suite for French Horn and String Quartet
Hannah Miller (french horn), Peter Rainer (violin), Stephanie Appelhans (violin), Francesca Gilbert (viola) & Sinéad O'Halloran (cello)
Book Online Saturday Night Tickets Here

Sunday, 5 September, 3pm
MTU Cork School of Music, Curtis Auditorium
Johannes Brahms – Horn Trio in E-flat major, Op. 40
Stephanie Appelhans (violin), Hannah Miller (french horn) & Gary Beecher (piano)
Franz Schubert – Piano Quintet in A major, D. 667 "The Trout"
Peter Rainer (violin), Francesca Gilbert (viola), Sinéad O'Halloran (cello), Ellen Jansson (piano) & Naomi Shaham (double bass)